Jack is different from most boys. He doesn't say a whole lot. He enjoys little things and staying home. He is satisfied wearing the same clothes multiple days in a row and it doesn't matter if they match or are off-season. He can go months without combing his hair, and he is not concerned with his appearance. He plays soccer and is a red belt in karate. He loves his two dogs. Teaching Jack has been a challenge and always interesting. In his sentence writing, I get things like: "The white cake, frosted with pink icing, broke apart." "Her birthday party, held at a pizza place, got bombed." "The dog, trained to shake hands, died."
Both of my boys' sentences or papers have tragic endings. My girls, on the other hand, write lovely, happy sentences. Anyway, back to Jack. The other morning, Jordan came out of the bathroom after showering, "Jack got into my shaving cream again, and my razor, and soaked my towel." I just grinned, knowing this was typical Jack. When I asked him what he was doing in the girls' shower, he replied, "Shaving." Well, Jack is only 12, and he doesn't shave. I asked, "Shaving what?" "My arms", he said smiling. That is life with Jack.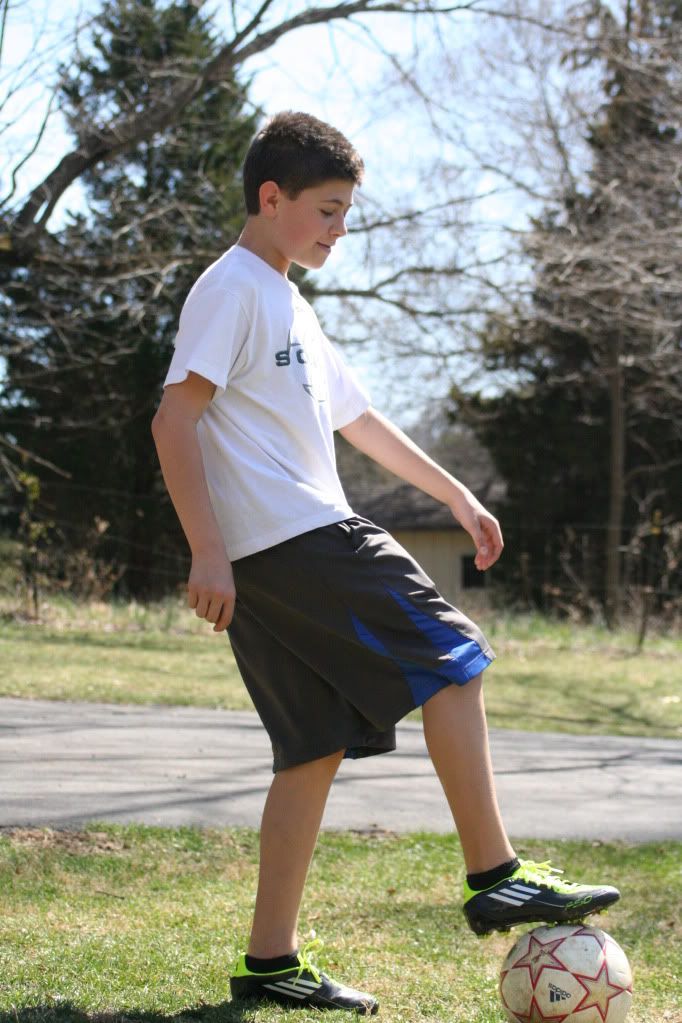 Jack's Dogs
Today Jack had to write a 3 paragraph paper. Since he loves geography, I told him to write it on 3 places he most wanted to visit. I did not get a typical 12-year old's answer. He did not choose Disney, the beach, or an amusement park. Instead, he chose Nord, Greeland, a military and scientific base in the Arctic Circle as the #1 spot. For #2, he chose the Hawaiian Islands for the warm, wet, forests. And lastly, he chose the Gobi Desert in Mongolia because "the temperature ranges from 120 degrees in the summer during the day to -40 at night in the winter."
So, if anyone would love to donate to the "Jack's Trip Around the World" fund, just let me know. All we could do is visit, look, and freeze to death (except in Hawaii).