Today, the UPS Man came to our house. We have a circular driveway, so he drives in one way, loops around the house, and heads out. After delivering our package (yummy chips from the FIL), I told the driver, "Be careful, my girls are playing at the back of the house." The driver looked at the girls, and saw this: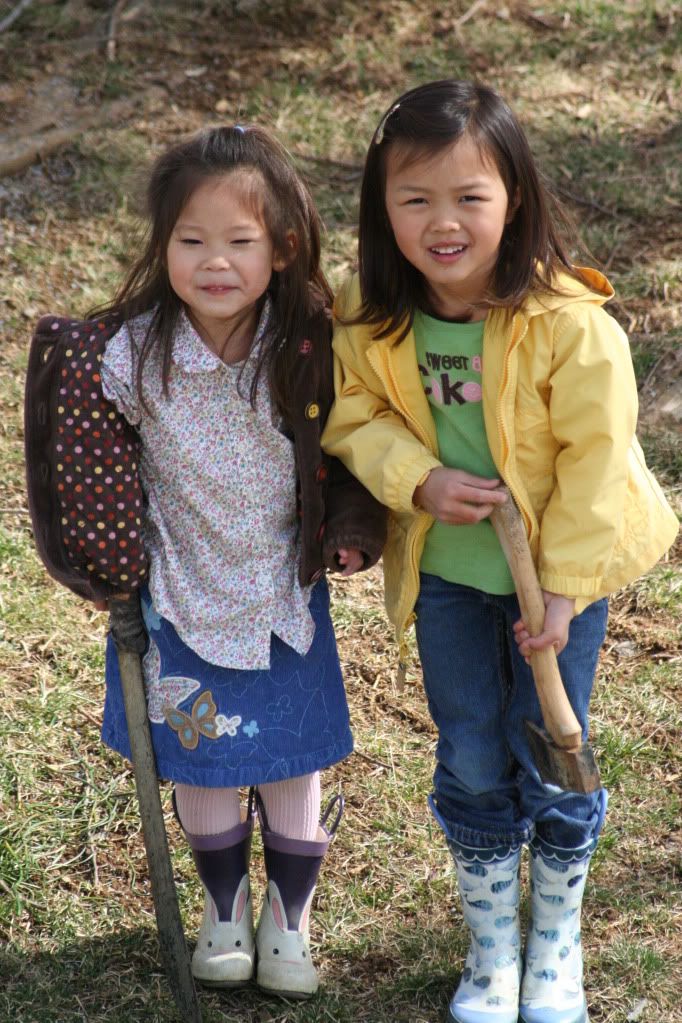 Yes, I was embarrassed. "Be careful you don't drive over my girls, but I let them play with machetes and axes!"
Seth is taking a short photography class offered by a mom at our local home school co-op. He did his first photo shoot of Joy. She's terribly photogenic, isn't she?! I think he did a great job, even if he is a little weird.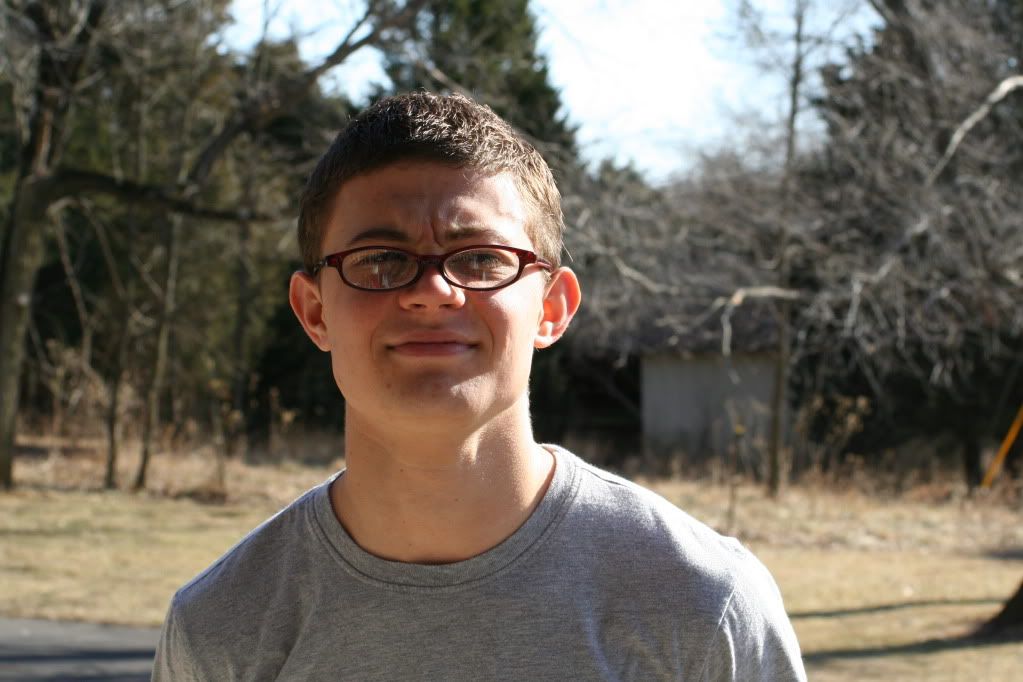 My son, my glasses