That means all 6 children have gotten hit with something. First, Jordan, then Seth, Eva, Jack, Ivy. Then last night, Joy.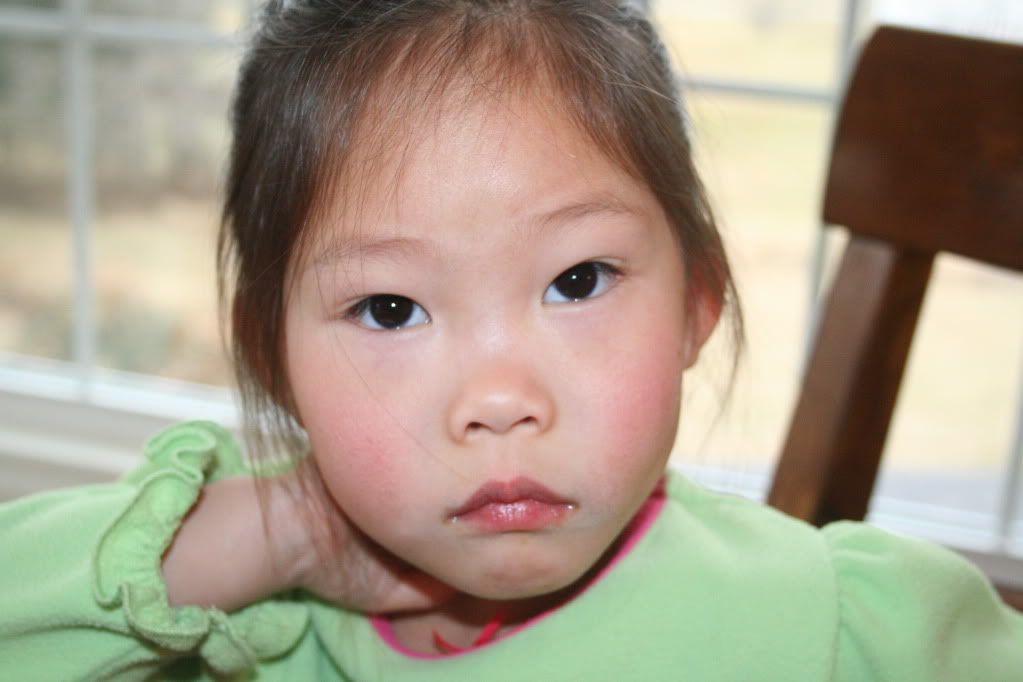 (I never realized how "Chinese" Joy looks. Her eyes are more unique than my other girls.)
She woke this morning very, very warm. I dosed her with some Tylenol around 7:30 a.m. She went back to sleep but still felt warm at 8:30. So, I gave her some ibuprofen. By noon, this was my girl.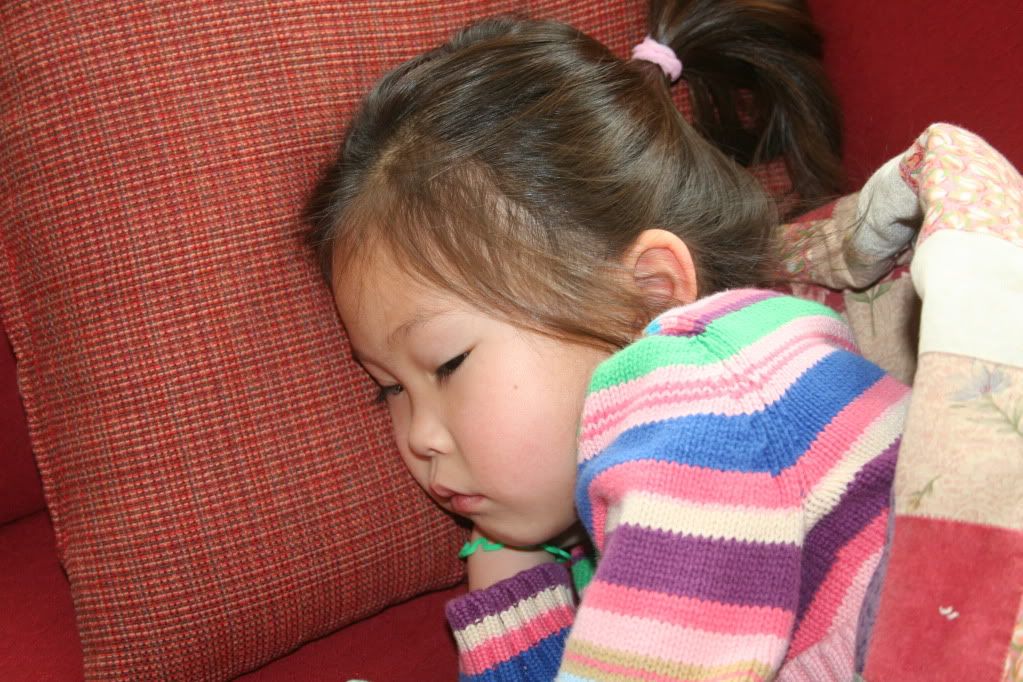 We've been very blessed with good health this season. No one has gotten sick. But, this stuff in our house is just plain yuck. Fevers are around 102-103. The the phlegm-filled coughs follow. I've never heard so much mucus rattling around in my kids' chests. Ivy seems to have a non-stop cough going on.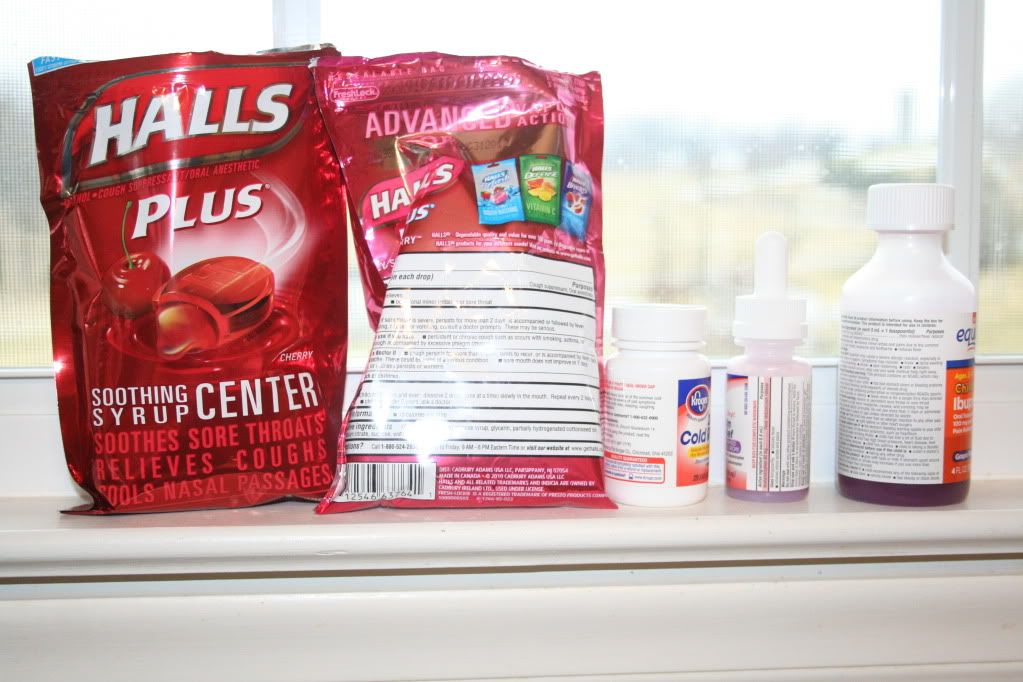 This is my kitchen stash. Mike and I are sucking down the zinc in hopes of conquering anything that comes near our mucus membranes. We don't seem to get "sick days" around here.