Joy is constantly talking, humming, or making some kind of noise all of the time. The only time no sounds are coming from her is when she is sleeping or watching a movie. She even makes sounds when she is eating. Anyway, I used to be concerned about her because she never said much at all. Now, I'm eating my words! The other day, this short conversation took place at bath time:
Me: "Okay, Little Girl...time to get out Little Girl."
Joy: "Okay, Big Mama!"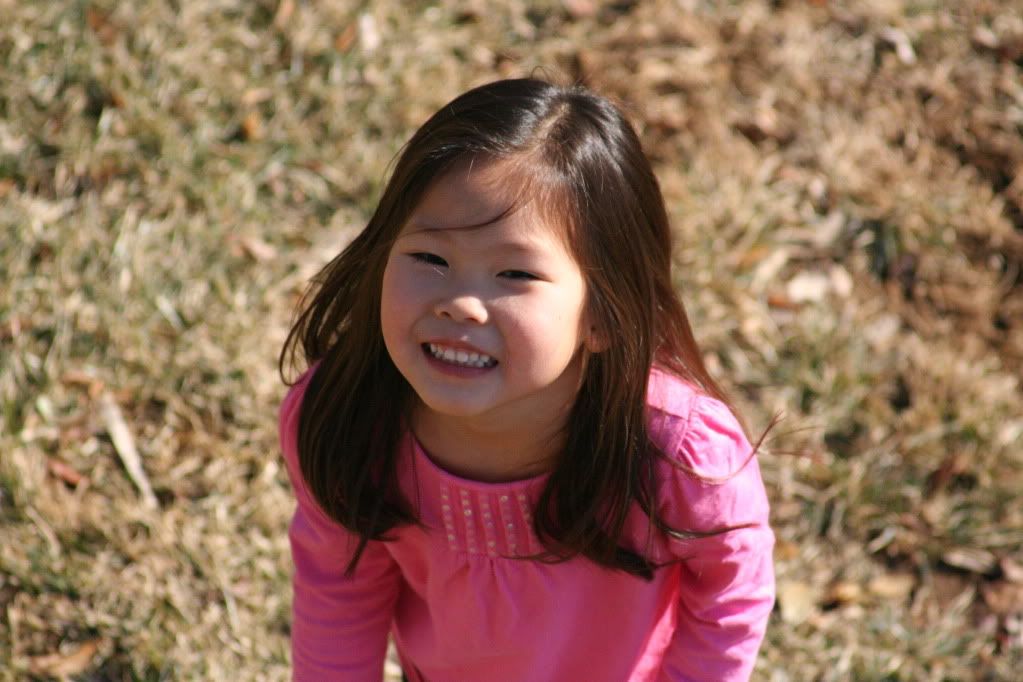 Then, of course, Eva is reading. Back in September she could not even put three letters together to make a word. Now, I'm happy to say that she is reading wonderfully. And of course, as new readers do, she seems to put the wrong vowel in the wrong place to make just plain wrong words. For instance, today, she just could not get the word "shut" out the proper way. Instead, she wanted that short "i" vowel in place of the "u". As she read and I kept correcting her, I chuckled out loud. I couldn't help myself. Here are her two sentences she just could not get right:
"The shop will shut when it is six."
"When will Jim shut the shop?"
Understand why I laughed?
I'm thankful she is so oblivious to those words.
**I wanted to thank everyone who commented and emailed me with suggestions about Ivy's speech and language development. I've some calls in to her cleft therapist and clinic. I also had a long talk with Ivy, and she seems to understand the importance of being understood, especially when I'm not around her. I appreciate everyone's advice.