I tried making pizzas back about 10 years ago, when buying the pizza stone, and making your own pizzas were all the rage. I did not like it. The dough was just hard to work with. I used my bread machine to make the dough, though. I stopped making pizzas at home. It was just so much easier to order out. Recently, I found a new recipe for pizza dough and thought I'd give it a try. It was so much easier since I purchased this bad boy: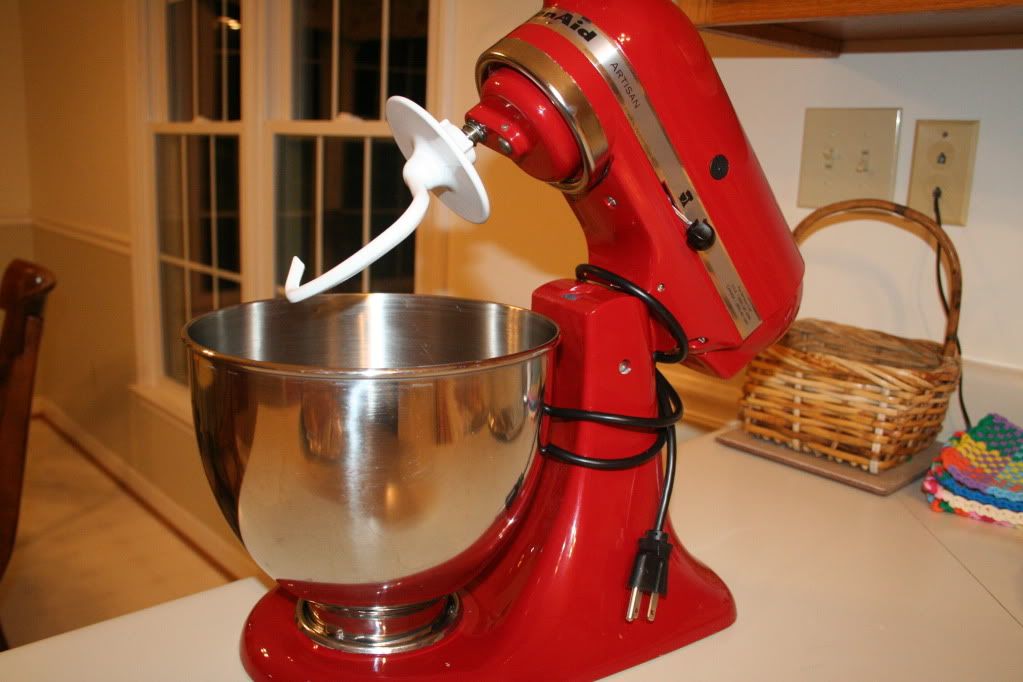 Notice the nice dough hook? It works well.
Then Mike reminded me that he worked at P@p@ John's a couple of years ago as a 2nd job when we were waiting to adopt Ivy. I had completely forgotten! So, he decided to show us his moves. Quite impressive! His employer did not like him to make the pizzas. He put too much of the toppings on them.
The final result! It was really yummy. My mixer and the dough thrower made it so much easier this time around.