When we first got our puppy, Moxie, we named her Pele. You know..Pele, the famous soccer player. The first day, I had a hard time calling her that. Pele is a guy and our puppy was a girl. So, I googled good names for chocolate labs. I wanted something clever. Her mother's name was Godiva...a perfect name for a chocolate lab, right? I thought about naming her Java, Hershey, Mocha, and some other brown names, but nothing seemed to fit. So, I then googled dark brown things and came up with "Moxie". The definition is "a dark brown carbonated beverage created in 1884". And many of you know Moxie also means "The ability to face difficulty with spirit and courage." I thought it was the perfect name. The difficult part came next; convincing the boys (huge soccer fans) to change her name from Pele to Moxie.
When I told them about the soft drink, they both quickly agreed.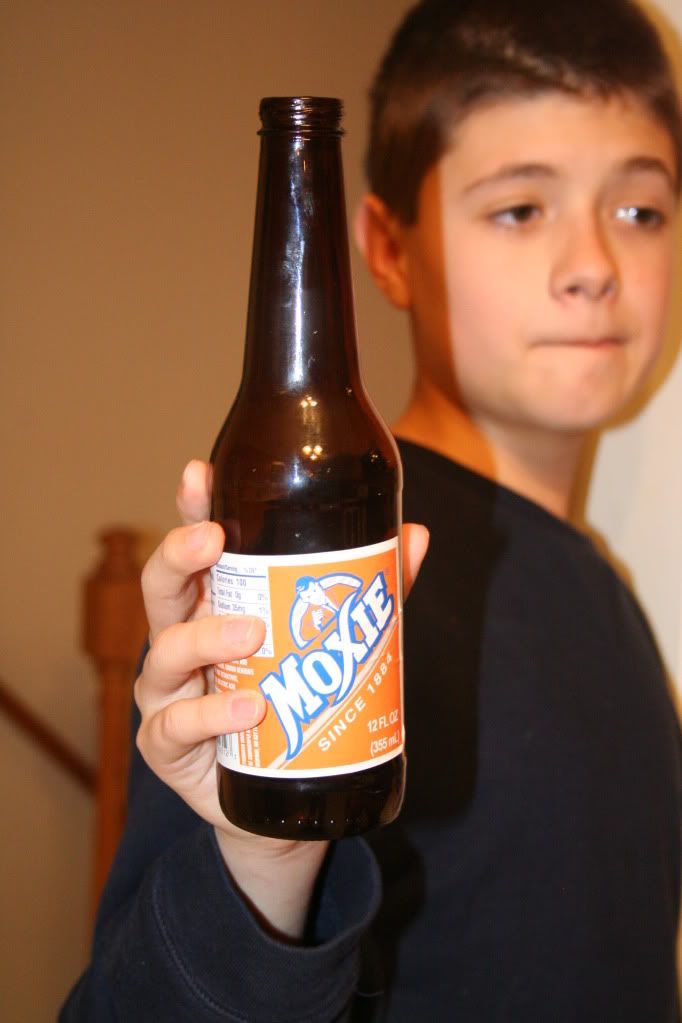 We found a Moxie drink at the local market. It tasted quite good!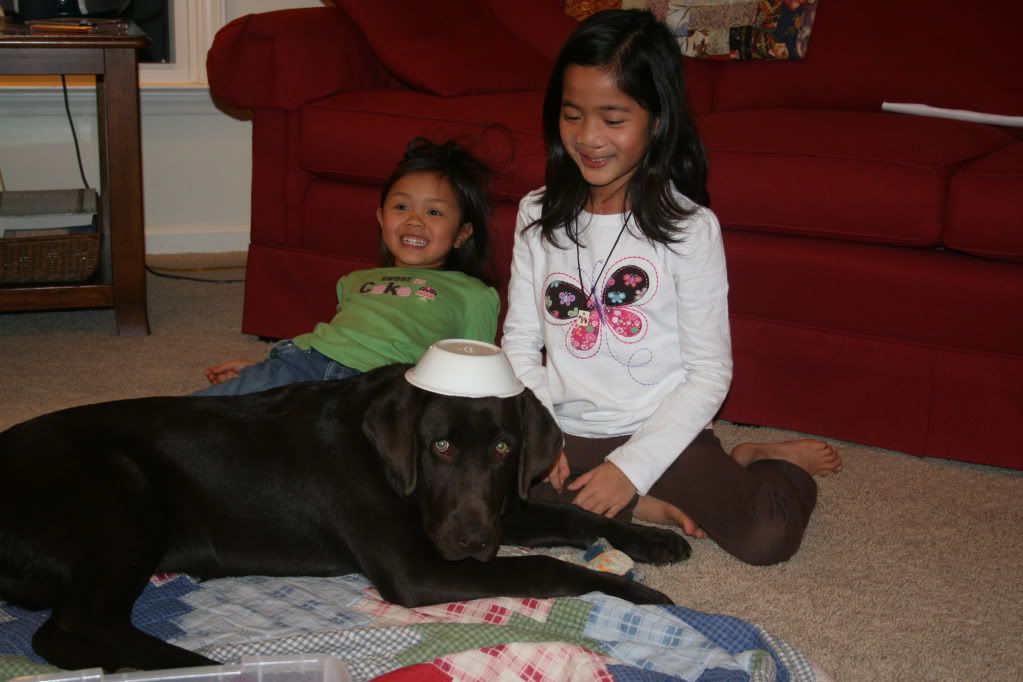 Eva and Ivy being goofy with Moxie.