I'm so very thankful that we had an opportunity to take a vacation to the beach. When I was a little girl, our family rarely took vacations. If we did, it was usually to visit family in another state. We were able to go to the beach just a couple of times that I can remember, but that was while visiting my aunt. Jack loves floating on the waves, Jordan and Seth enjoy everything about the beach. Ivy, Eva, and Joy had a good time playing in the sand. A few days the waves were bigger, making Ivy and Eva a bit nervous. Ivy had no problem heading way out with Seth. All in all, we had a great time, ate too much food, and enjoyed the perfect 85 degree weather.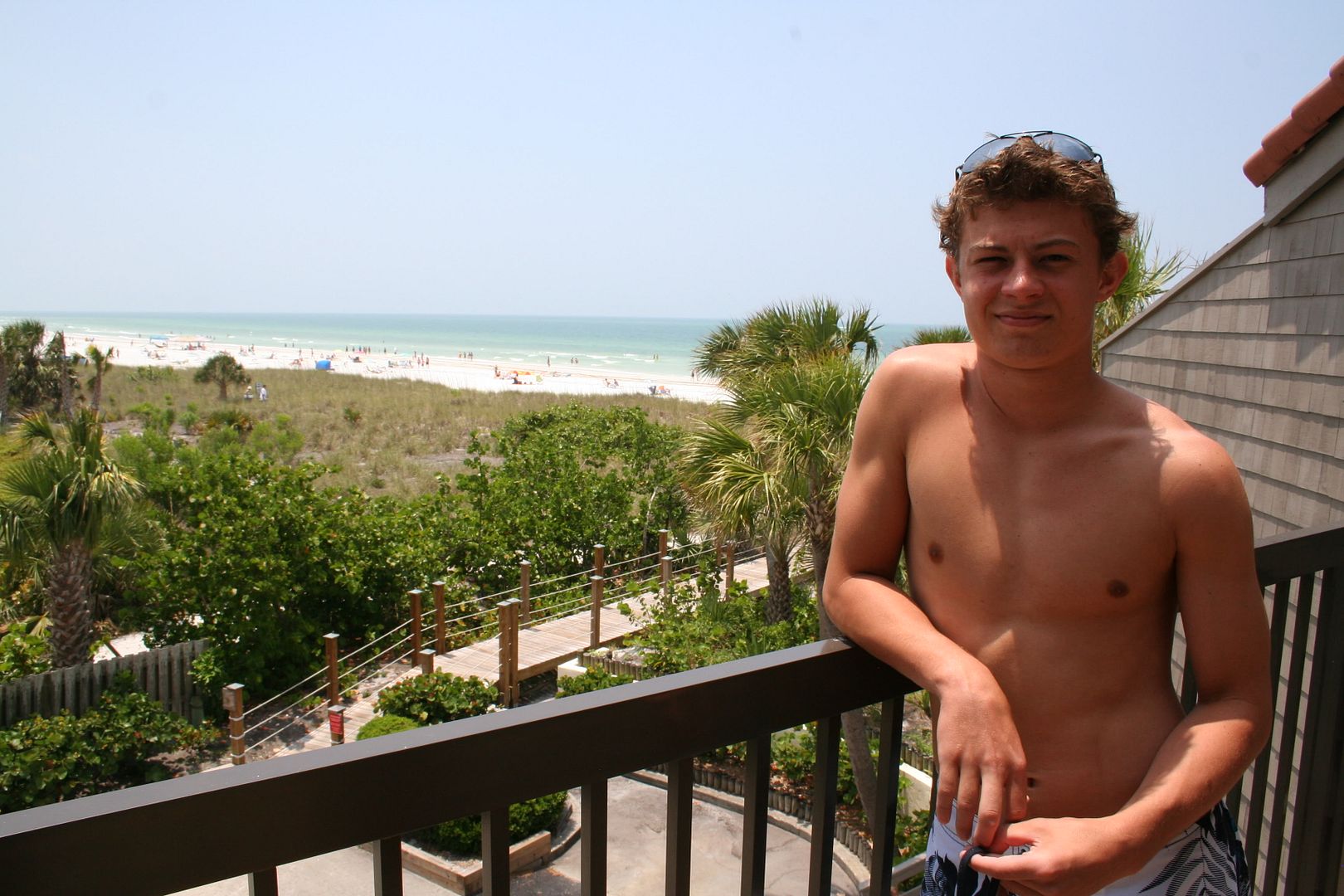 The view from our room.
I love the smile on Eva's face..priceless.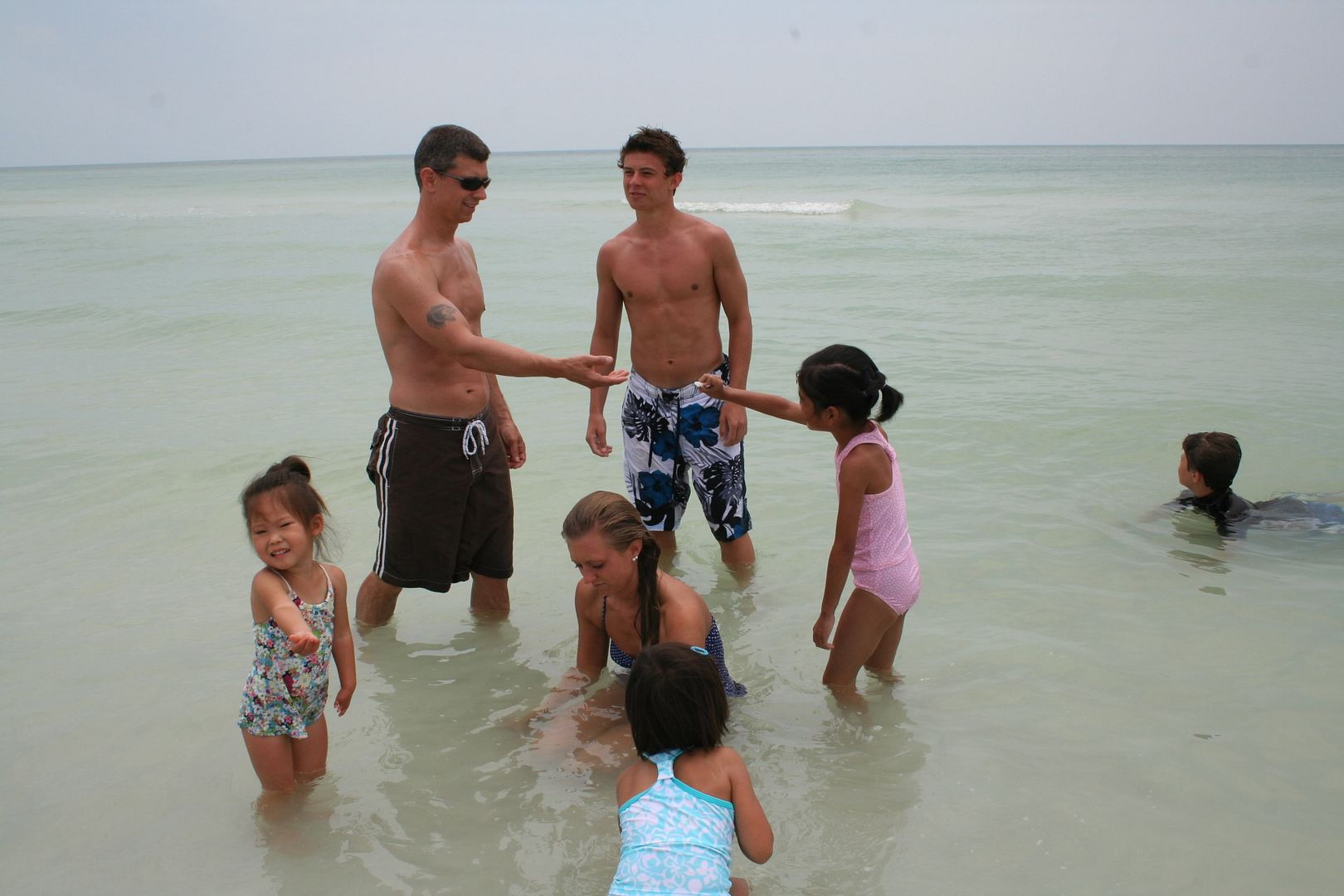 Looking for seashells.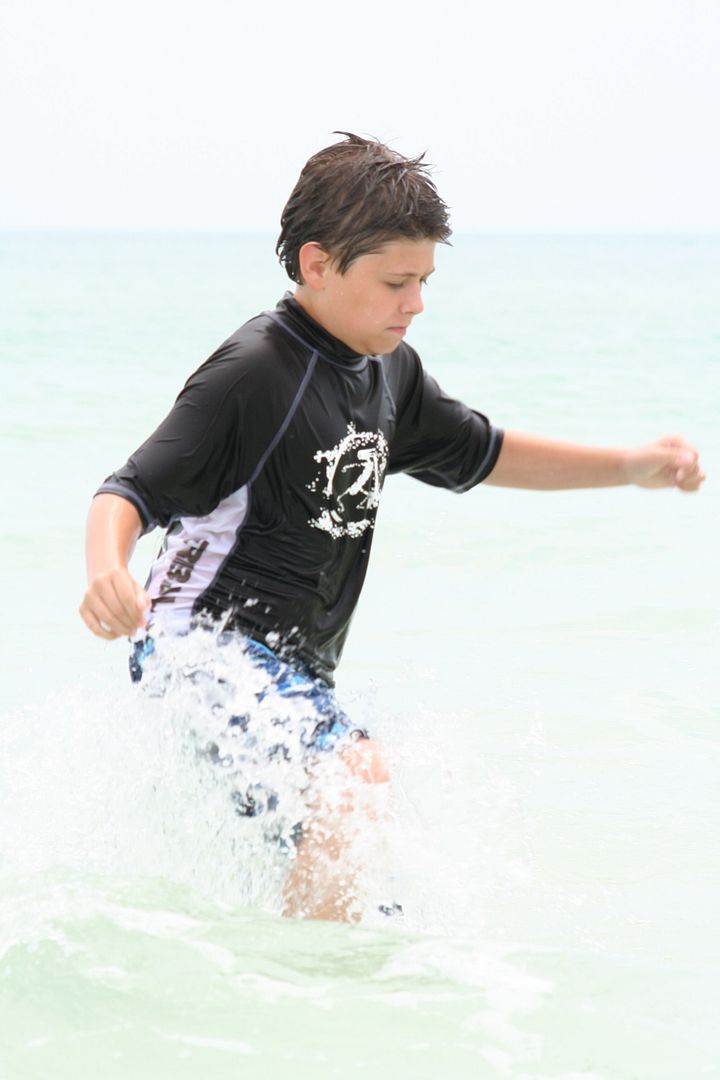 Jack in action.
The only picture taken of me. I'm always on the other side of the camera.
Mike and Jordan
Mike took Jordan, Seth, and Jack parasailing. They LOVED it. They came right by us while the girls and I were on the beach. They saw dolphins and a large creature that Jack swears was a shark. So, when the three of them were dropped into the water, Jack was none too thrilled. Those who know Jack, know that he is absolutely terrified of sharks. Funny, he asked if we could start a shark study in school.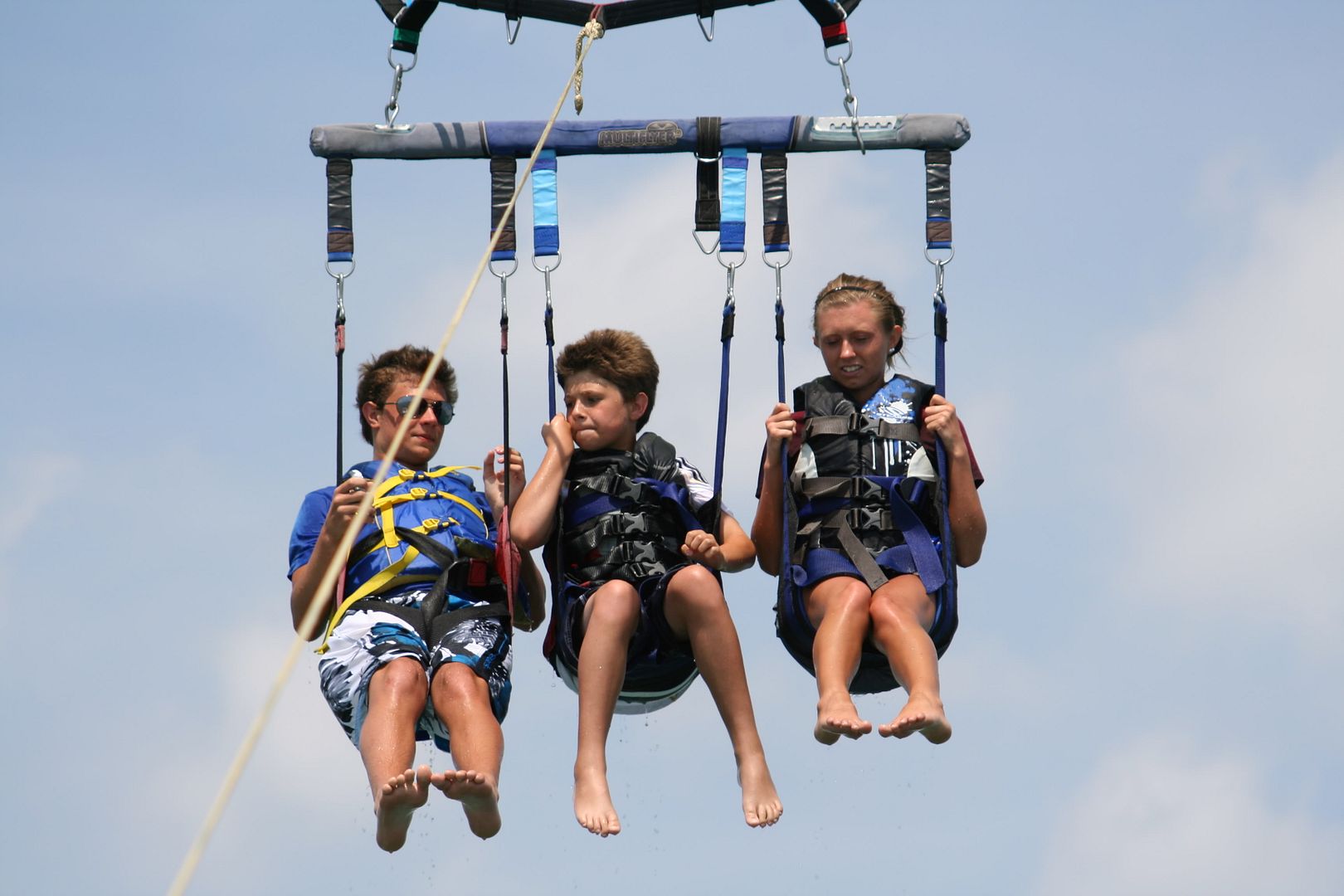 The dip that caused Jack to panic.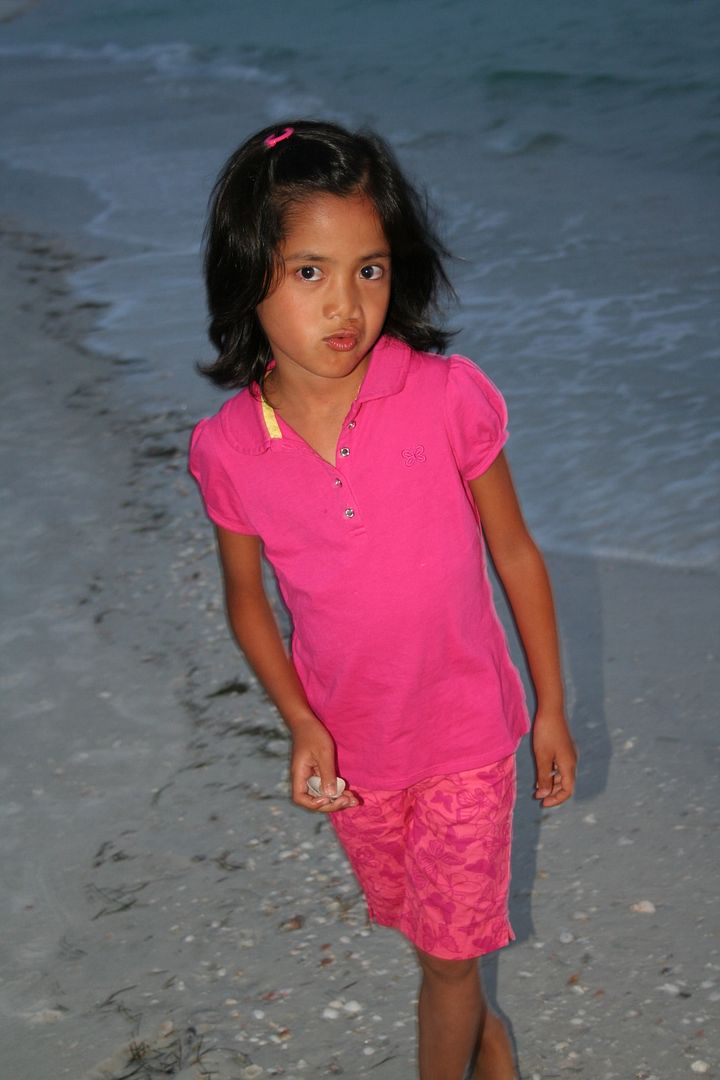 I thought this picture shows how comfortable Ivy is with having a family. She's a very sweet daughter.
While we were at the beach, Joy celebrated her 4th birthday. She had a great time having cupcakes for her breakfast.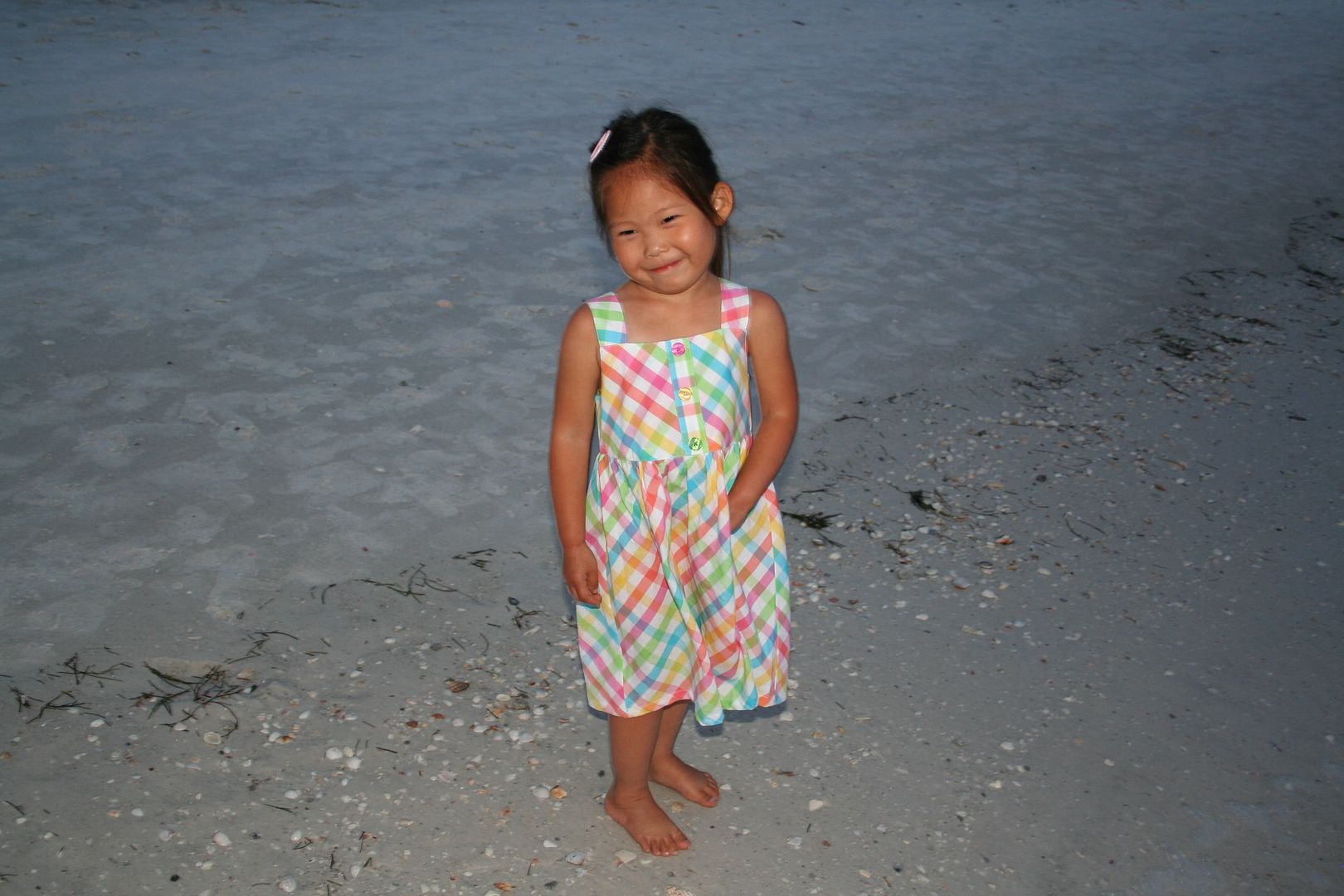 Joy with her "Sand Birthday Cake".
While in Florida, we were able to visit Martha. We took a few pizzas and cokes to her assisted living apartment. We got our own dining room. As we walked in the dining room, we overheard one of the residents say, "Good Golly". I'm not quite sure if he was referring to the pizzas or a family of 8 walking in with Martha.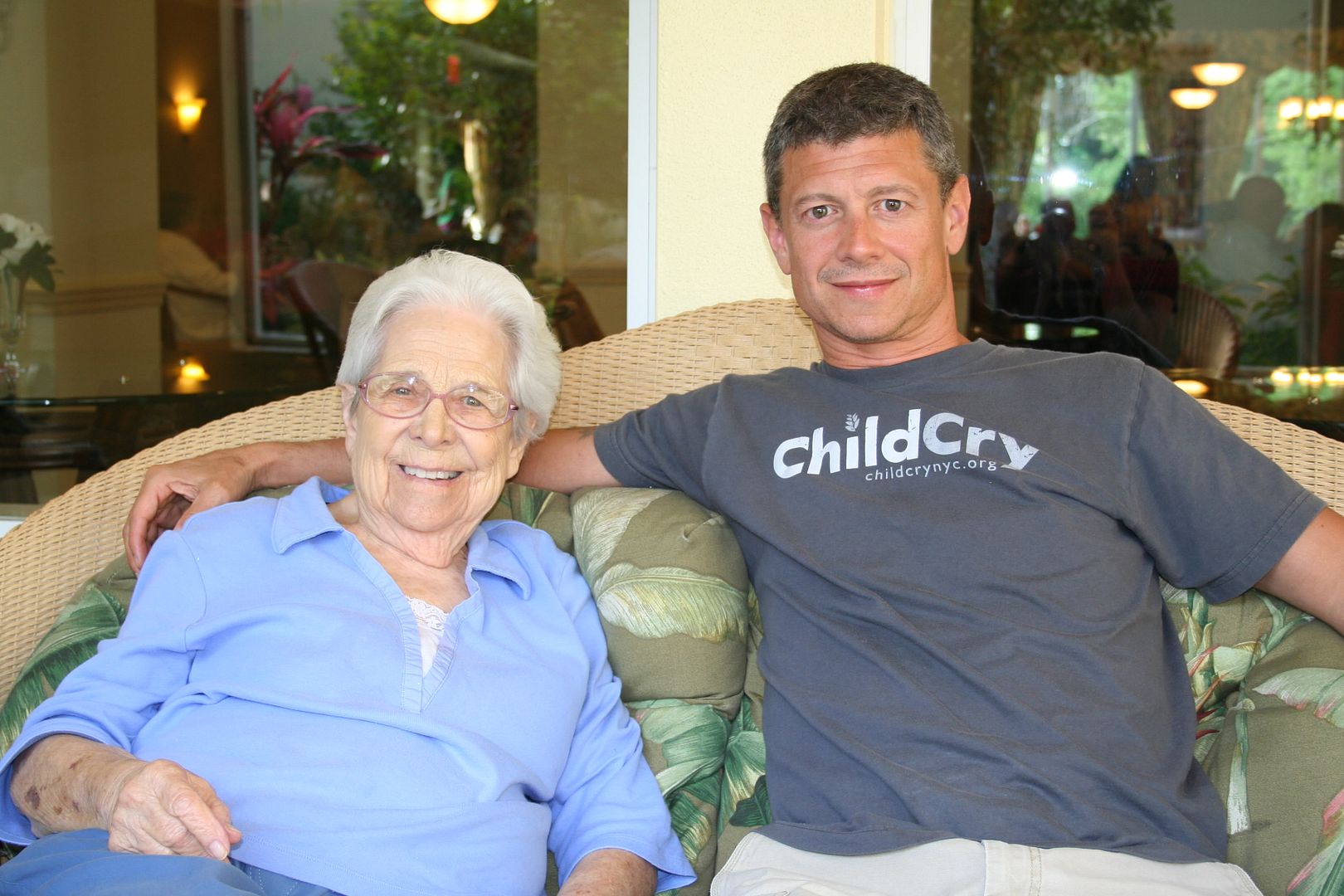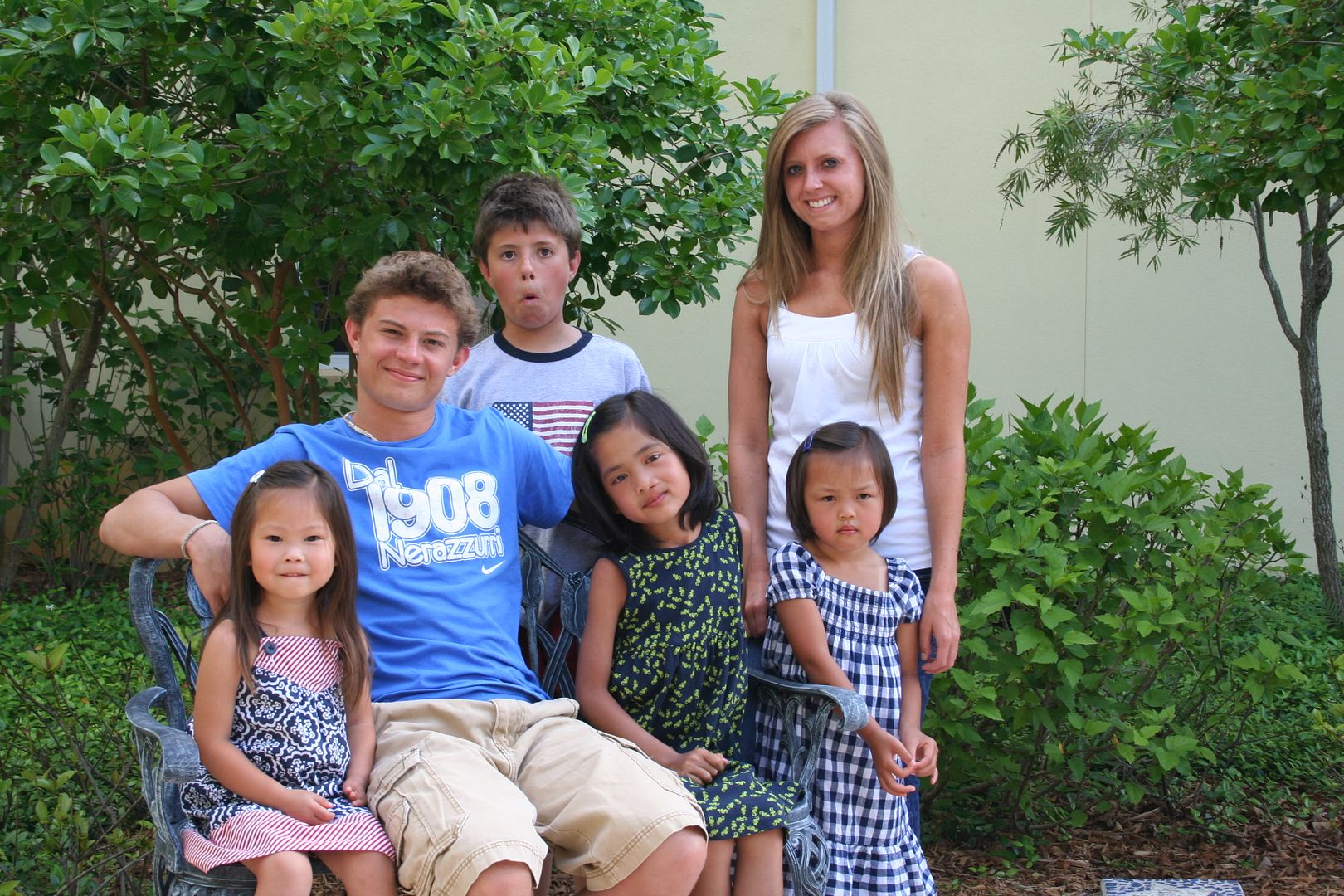 This was taken in the garden at Martha's place.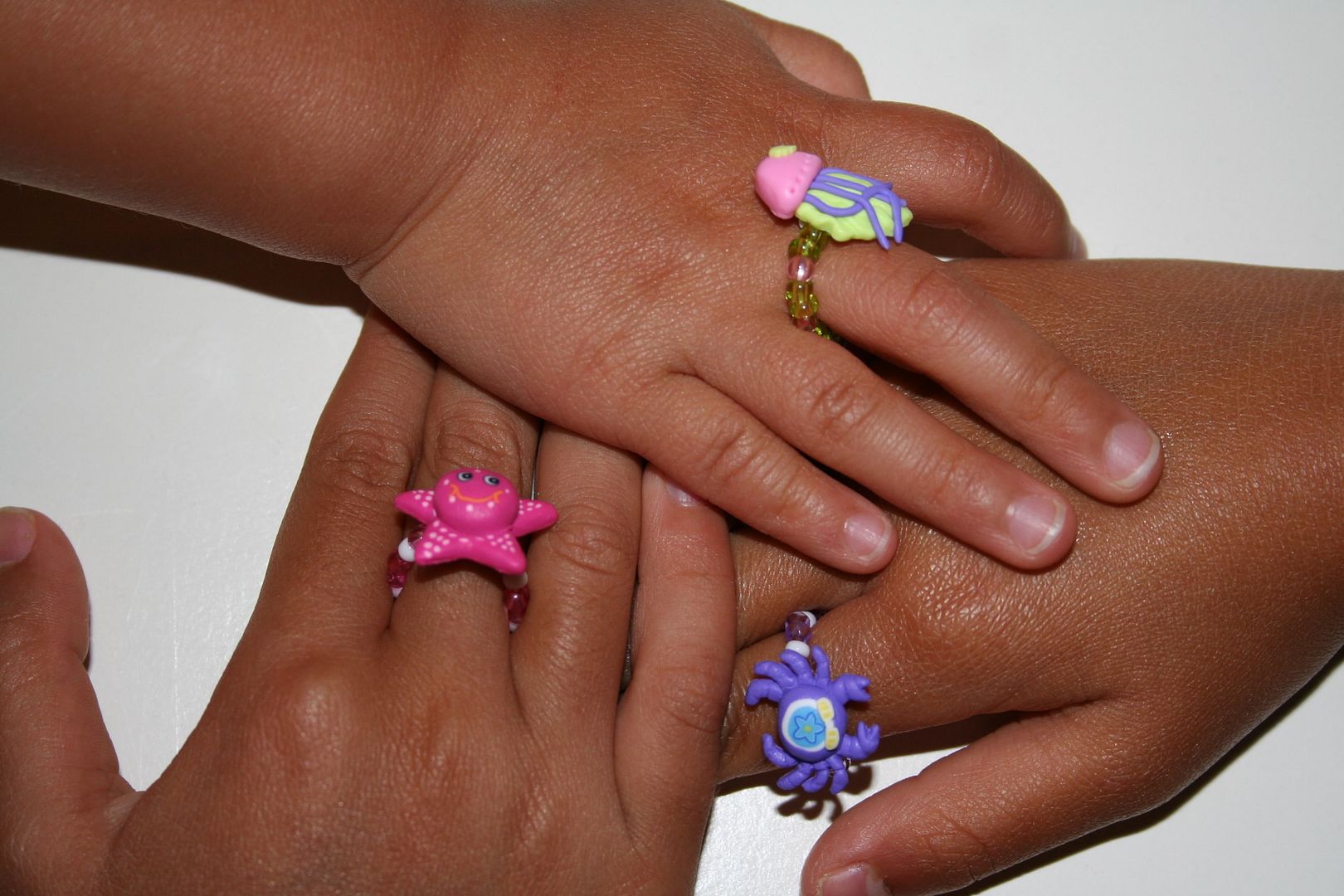 New Rings!
What kid does not like to scare his sisters and other people with fake blood?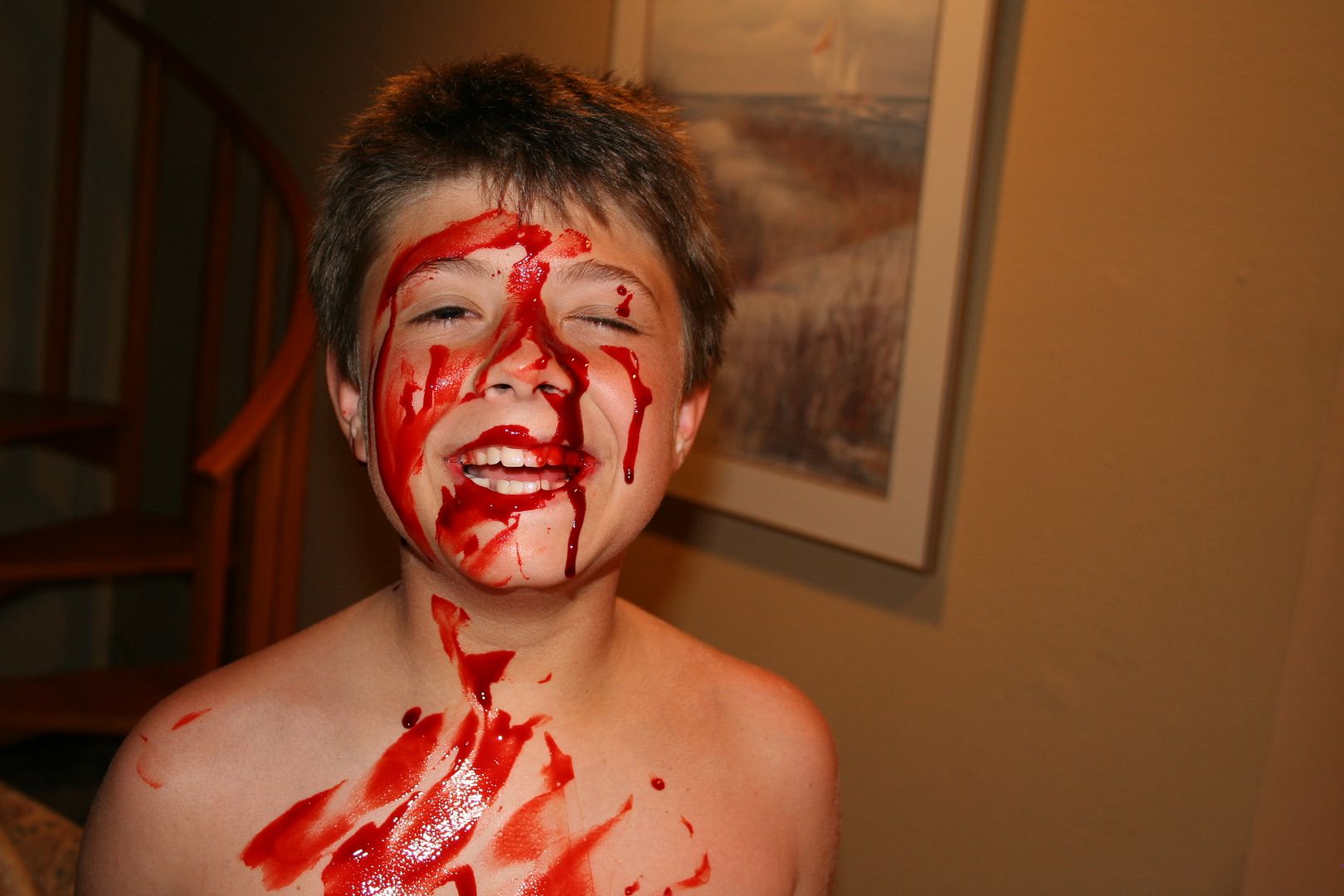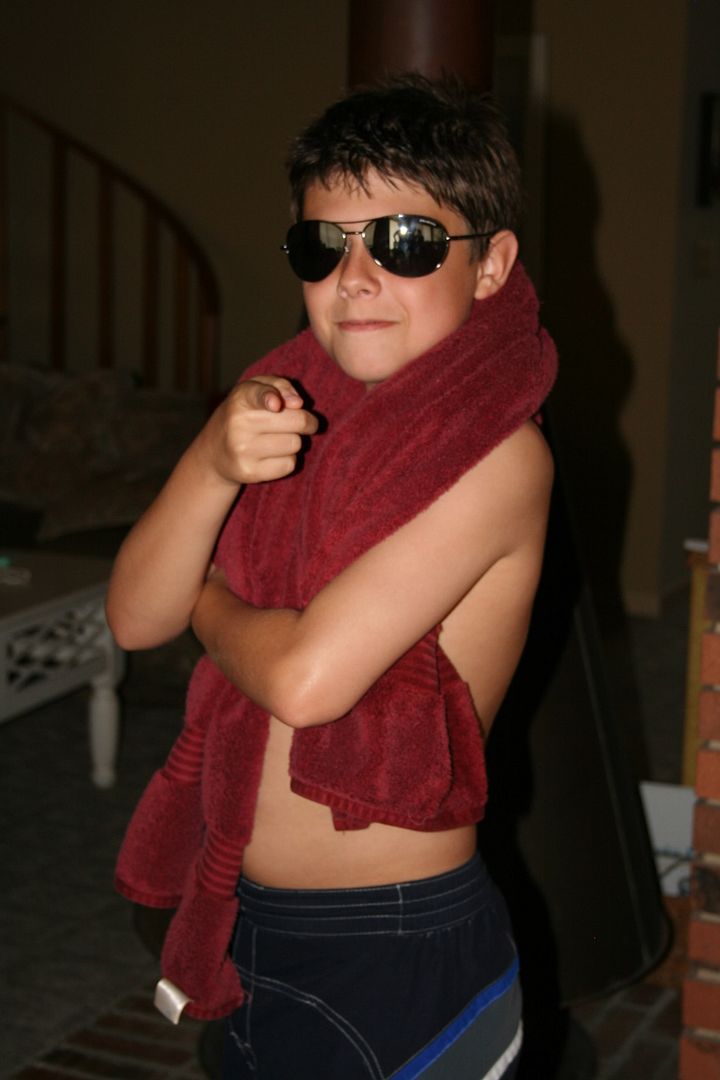 Jack, sporting Seth's new sunglasses.