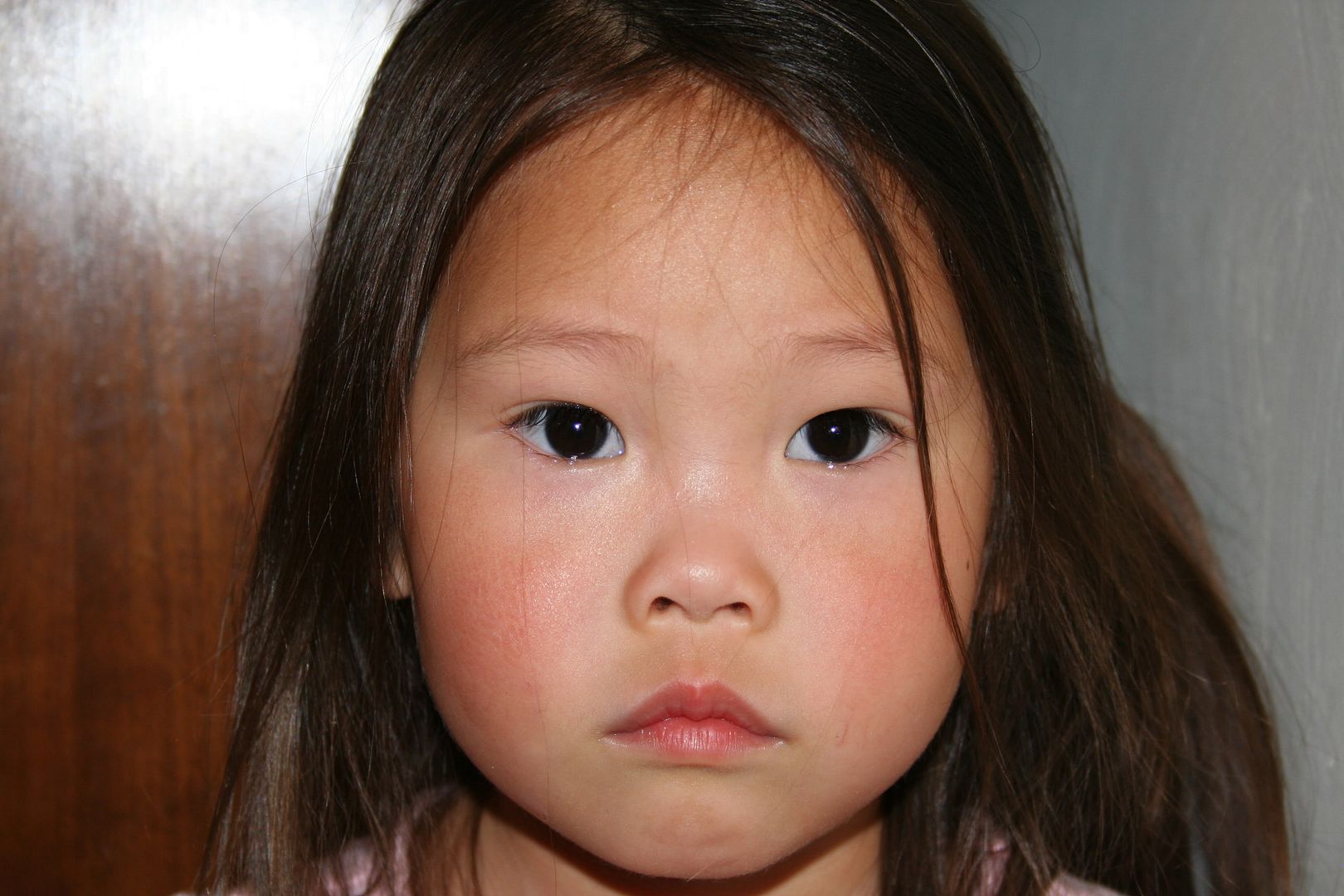 Anything can set Joy off. It could be she wants THAT toy, the door closed before she could get through, or she did not get to flush the toilet. The cause for this particular turmoil was that Eva made it to the bathroom before she could. Thus the torture of being put on the "stool" until she was done throwing her fit. While she sits there, she steps on her feet, rubs her hands, and moans. She's getting better...she has not passed out lately, and she turns blue less often.
We're heading out for a much need and anticipated trip to some place very warm and pleasant. I'm excited that even Jordan gets to make the trip with us since she finishes classes on Friday.
Here are some pictures of the children enjoying the very warm weather.