Today, my oldest son celebrated his 16th birthday. We celebrated pretty early since Jordan had to leave for work before noon. So, for breakfast, Seth had cake and ice cream. I figured I'd allow it for today. This is the first birthday celebration that Ivy has experienced at home. She joined in the singing and as usual, Eva and Joy hovered around the big present with the white bow. We have 2 more birthdays within the month. I'm sure everyone will be sick of cake and ice cream soon enough. We'll have a break until the next round of birthdays start at the end of summer through November. Happy Birthday to Seth!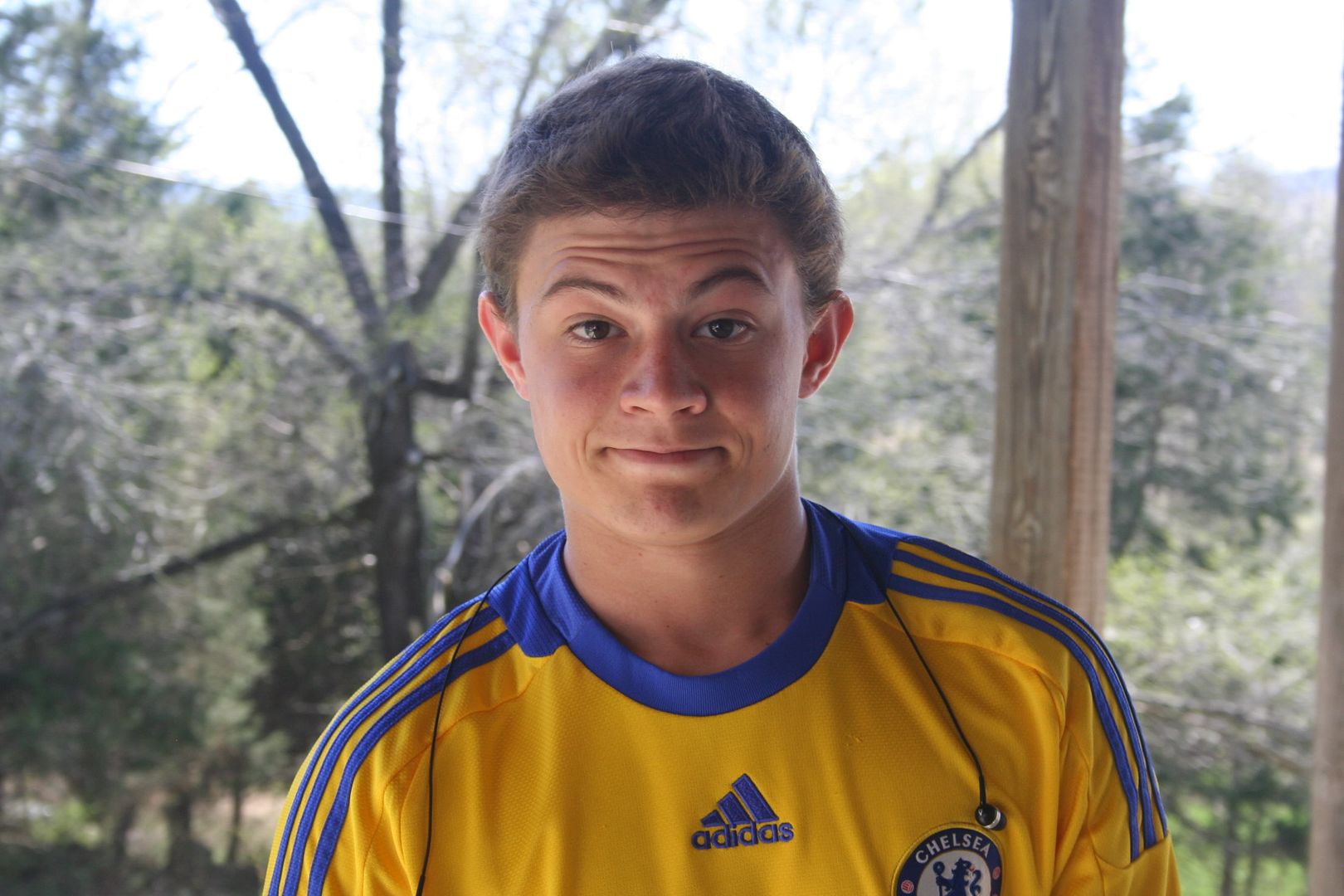 I'm bias. I think he is so handsome.
Delicious cake.
Seth's new soccer bag and ball. It will be put to use quickly.
Seth and Jack started their fun soccer season. Jack scored one goal, but his team lost 2-1. Seth scored 3 goals and his team won. It was not a good first-time soccer game experience for Ivy. It was terribly windy at the field and my ears hurt! We had to break out our winter coats and fleece. But, the weather is warming up...70 today.