Saturday was a beautiful day...a day to do a bit of cleaning up outside. So, I sent the children outdoors to do what I did not get done in the fall. They cut back all the dead leaves from my flowers. And what was underneath? Yes, lovely flowers peaking out of the ground! They are always such a lovely sight. Especially, after the long, cold, snowy winter we have had here in Virginia.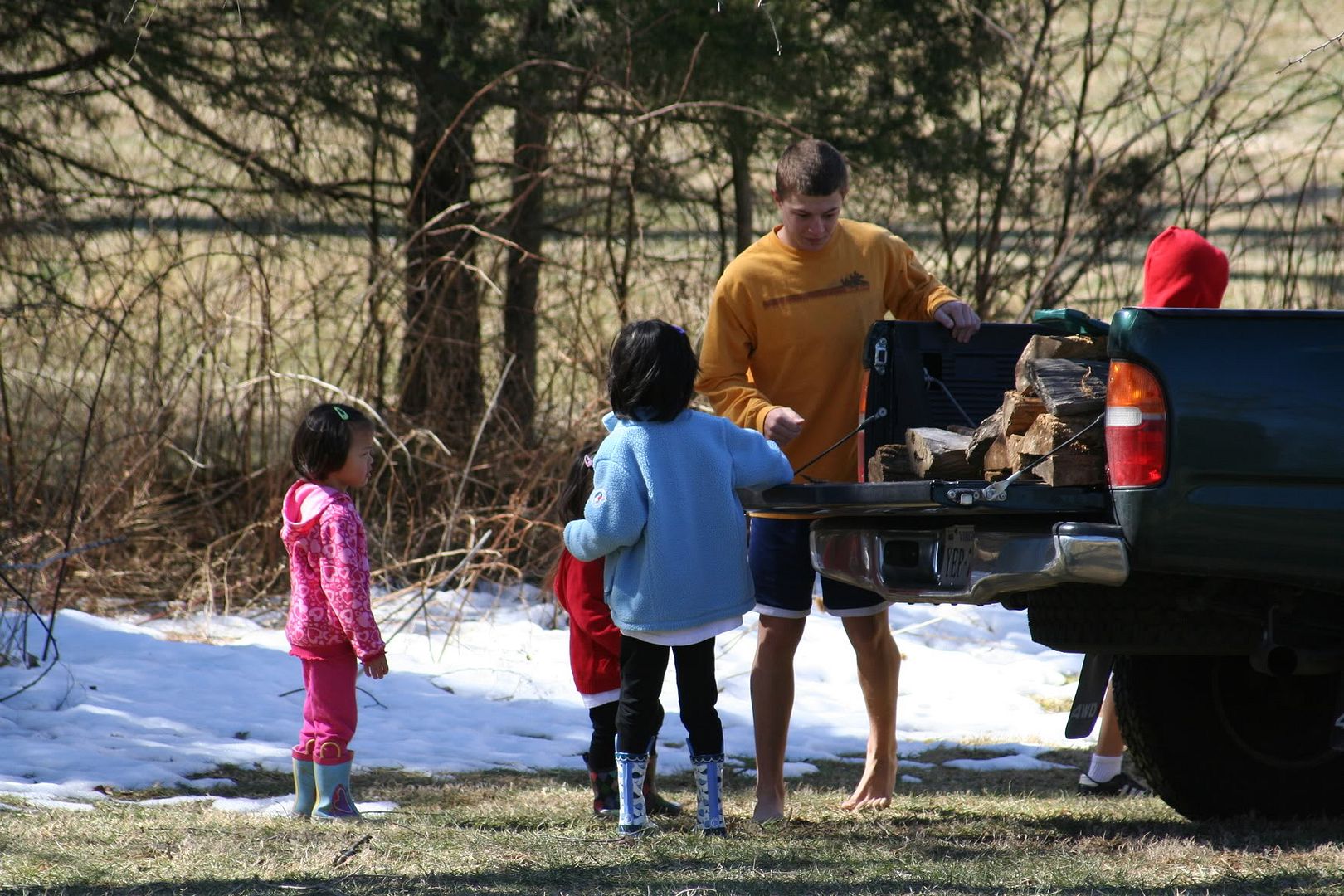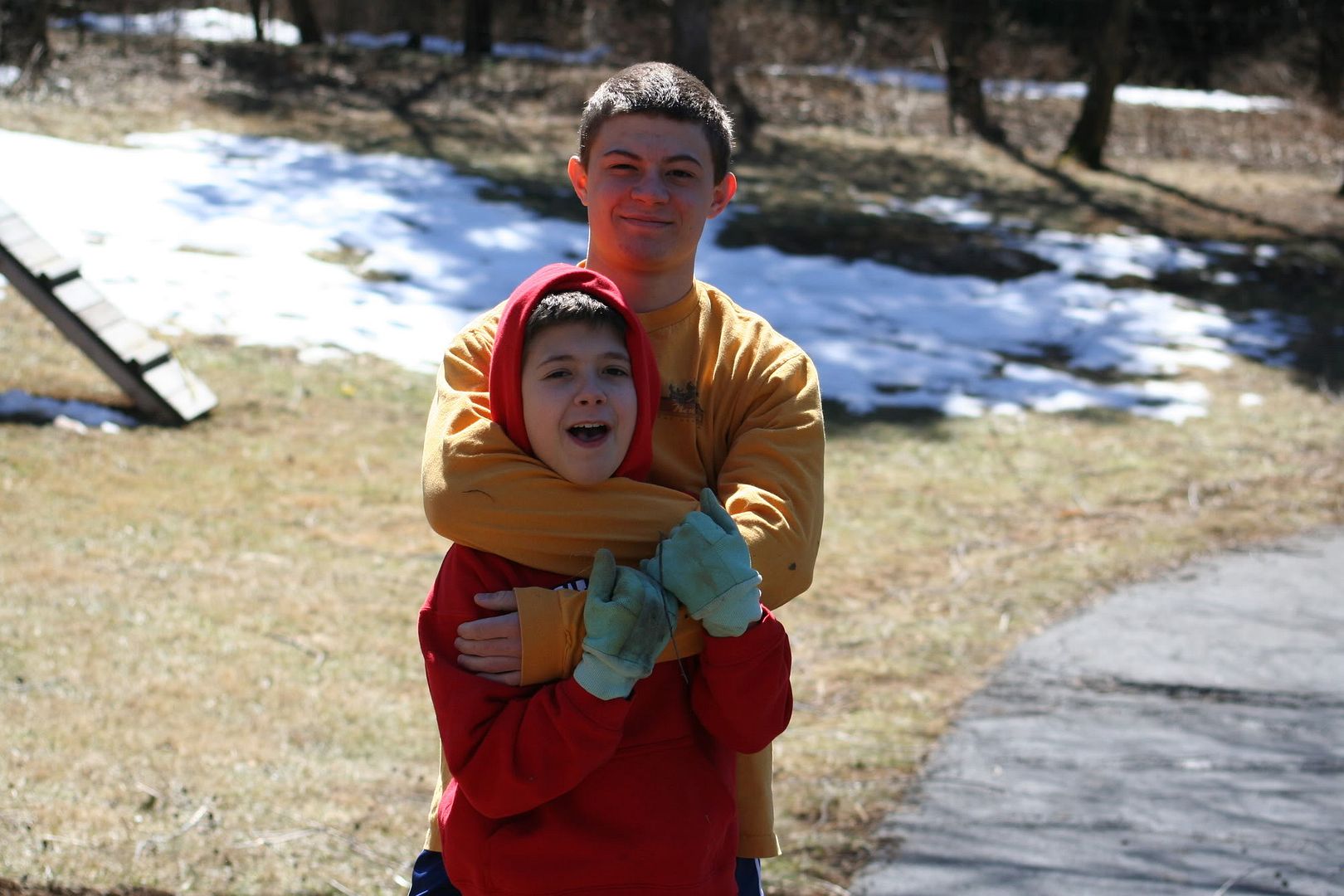 Afterward, we packed a lunch and headed to the playground. Seth and Jack played at the soccer fields, while the girls headed to the playground equipment. You should have seen Ivy's eyes light up at the sight of the fun stuff. She quickly climbed the biggest slide there and flew down it. It was fun to see all their smiling faces, having a good time.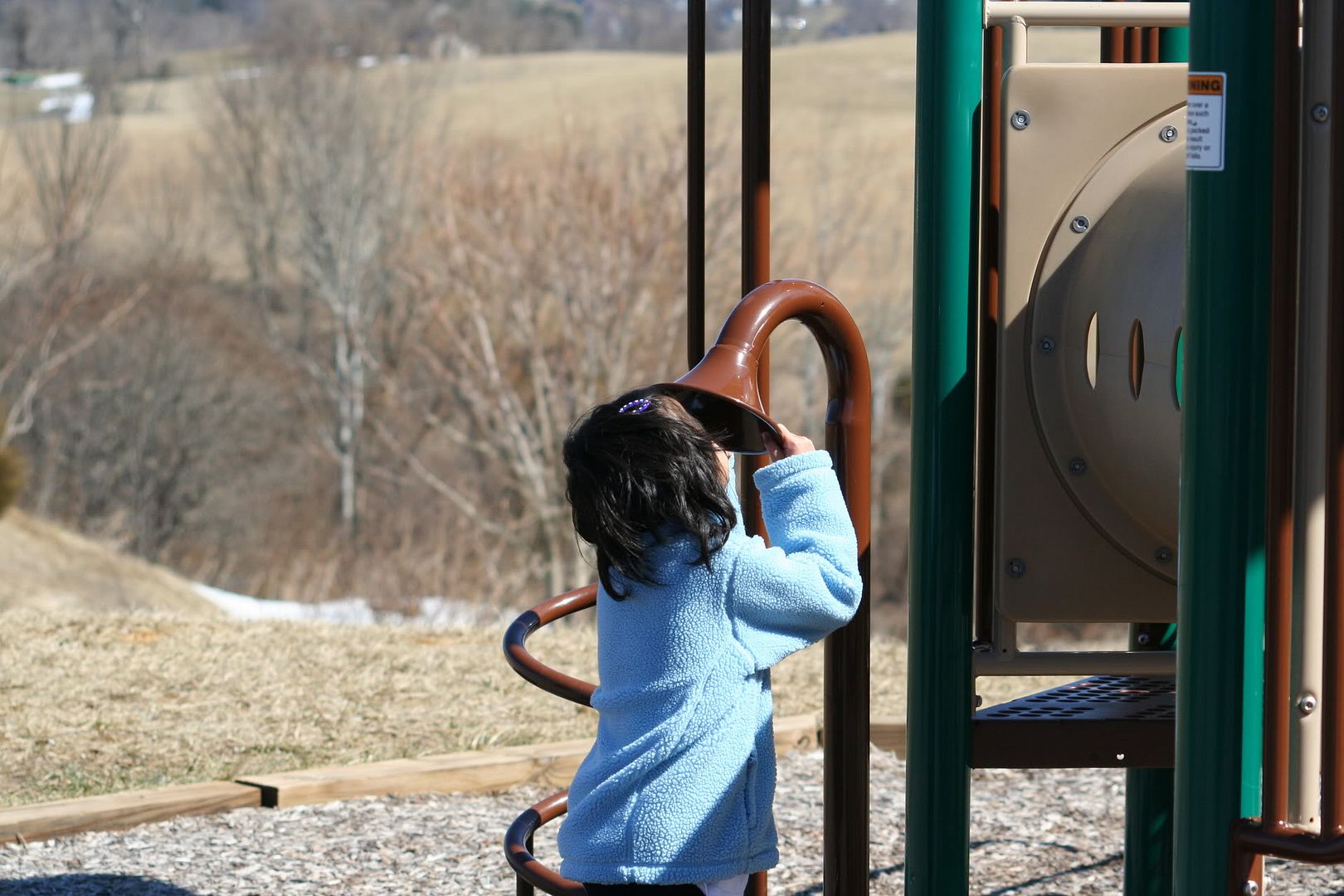 Ivy would yell "I love you, Eva. I love you, Joy!"
Today, Sunday, was even warmer in the 60's. Mike bought Jack, Eva, and Ivy new bikes, and they've been a lot of fun. Eva zips around the garage and patio on her big bike with training wheels. Ivy, I believe, is very weak. She slowly makes the trek around the back of the house. I don't think she has a lot of muscles in her back, abdomen, or legs to get her bike moving along too quickly. I know that will take some time. Joy is enjoying her hand-me-down tricycle. She can finally reach the pedals this year.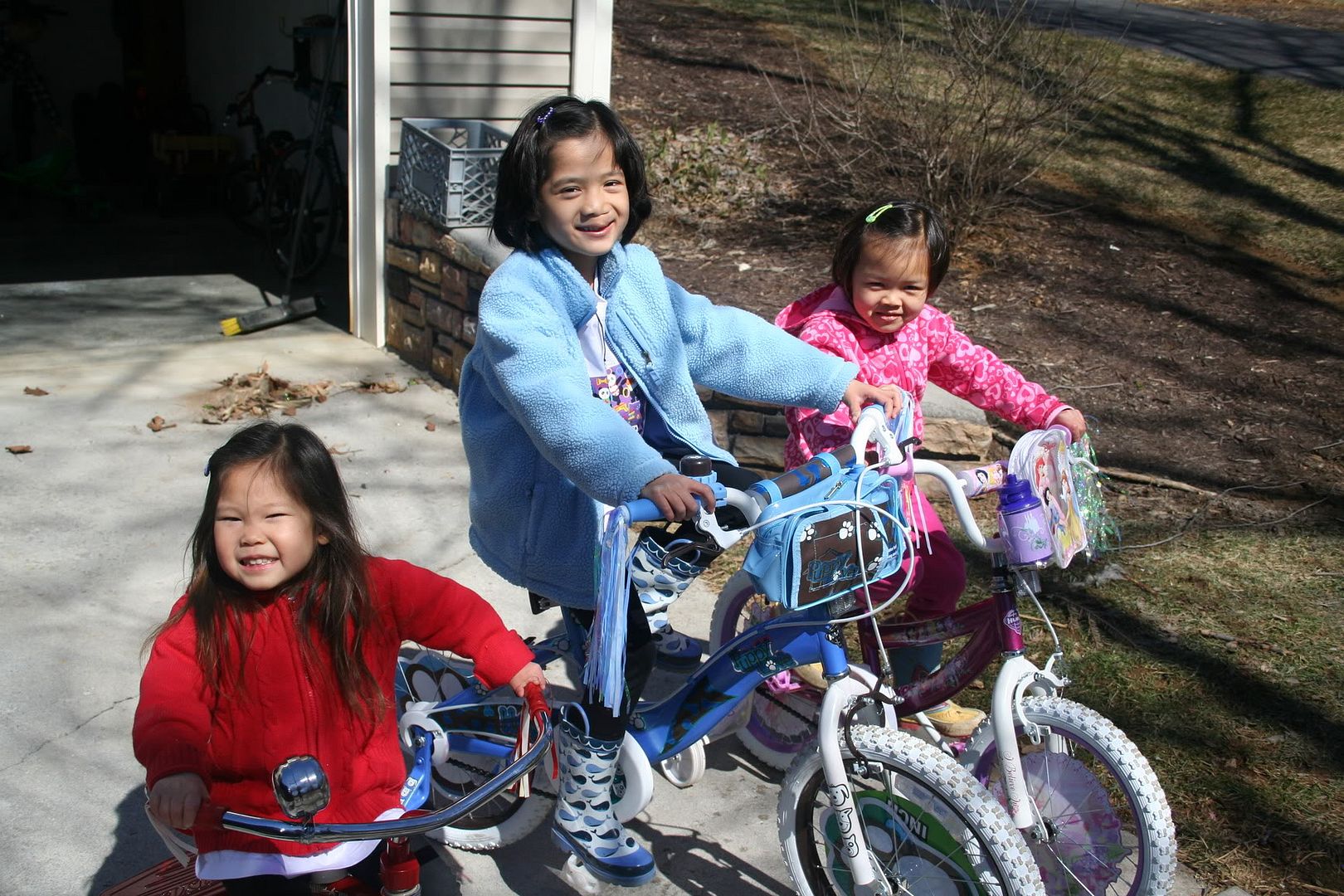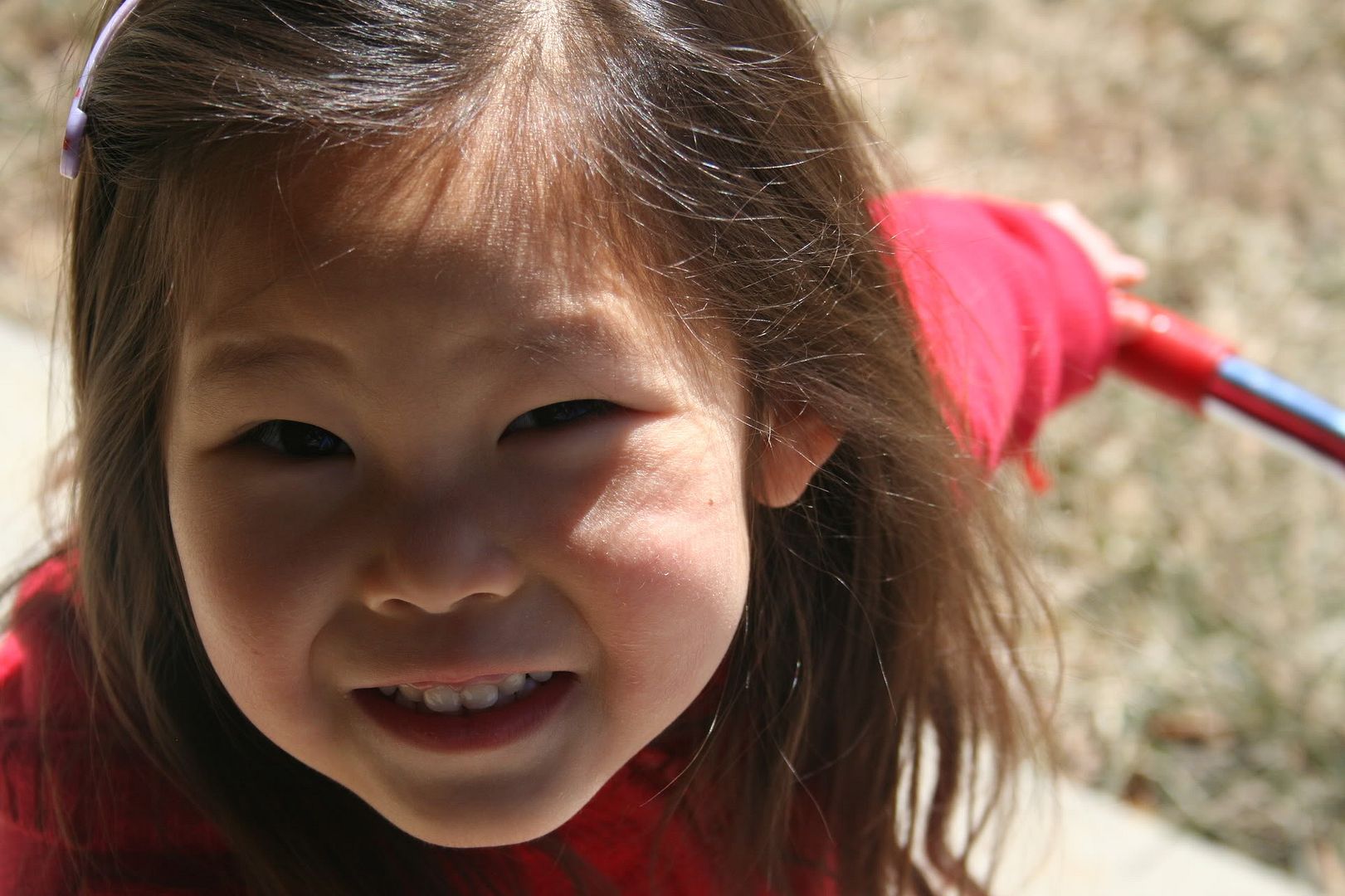 While we've all enjoyed the outdoors, Jordan has been cooped up inside with a terrible cold. It is "the worst cold I've had in years", she says. Poor thing. She's glad she is on spring break this week.