I was thinking about the morning we arrived home from China, 4 weeks ago yesterday. How long ago that now seems. Our lives are starting to become the "new normal". You would not think that one child can make such an impact on a family of 7, but Ivy does, in a good way.
Ivy continues to learn English and is always putting new sentences together. Last week, as I was putting her to bed, she told me, "I love you, too". It was so sweet, and she tells me that every single night. She has trouble saying Seth. I'm not sure if it is because of her cleft and teeth, or if it is just because she is Chinese. We'll figure that one out once we see the cleft clinic.
Spring is just around the corner, and we've been enjoying the warmer days. We've gone on a couple of hikes/walks. Jack enjoys being in the woods, although he is still afraid of bears after seeing one on a hike in June. Seth is slowly getting into the soccer mood. His season starts next month. Jordan has been on spring break this week, but has had a terrible cold, one which Mike caught, and Eva and I are catching. I don't get sick all winter. It seems I always catch those spring/summer colds.
During a hike.
My handsome Jack.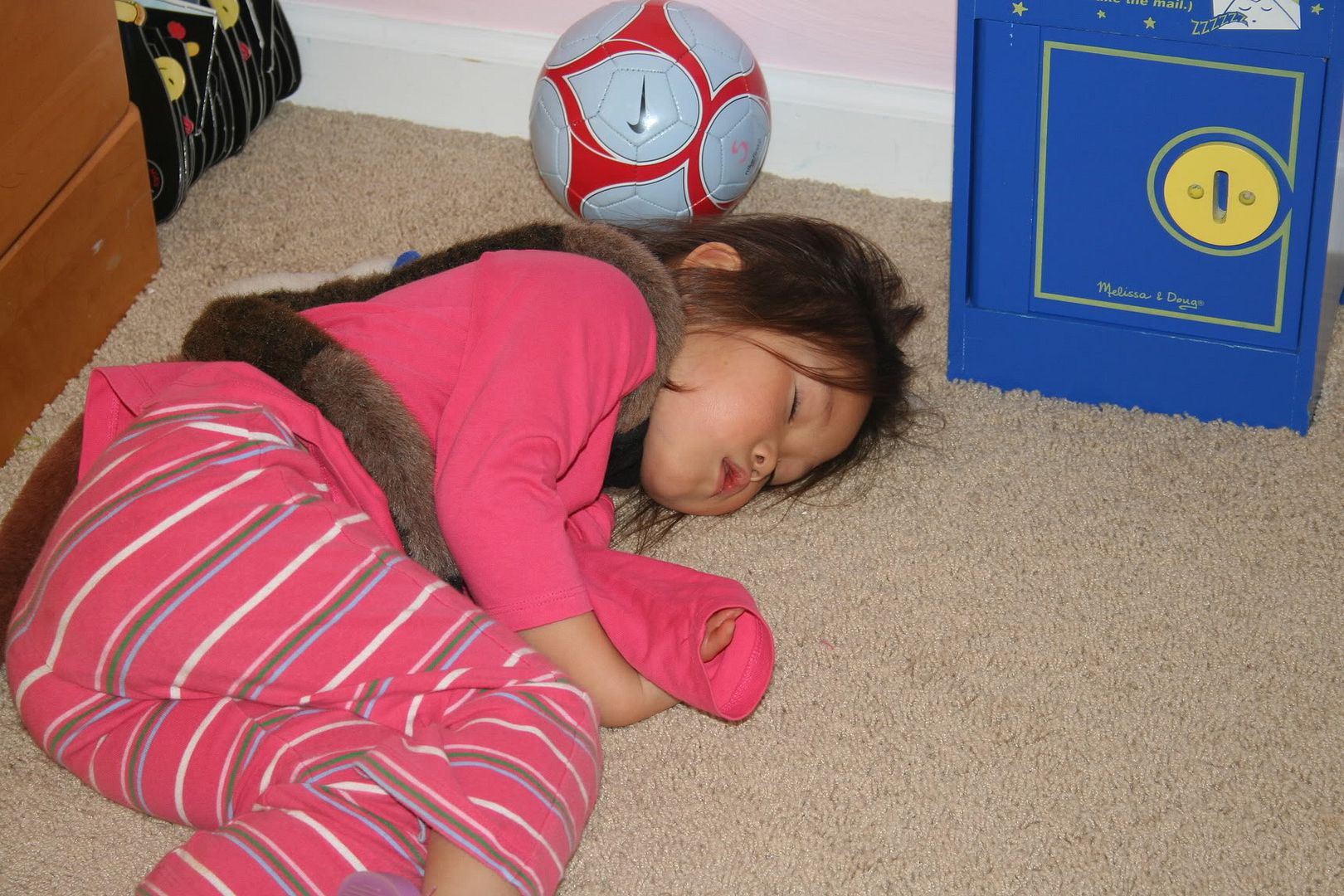 This is what happens when an almost-4-year old tries to quit taking naps.
Mike doing Jumping Jacks with the girls. They love it.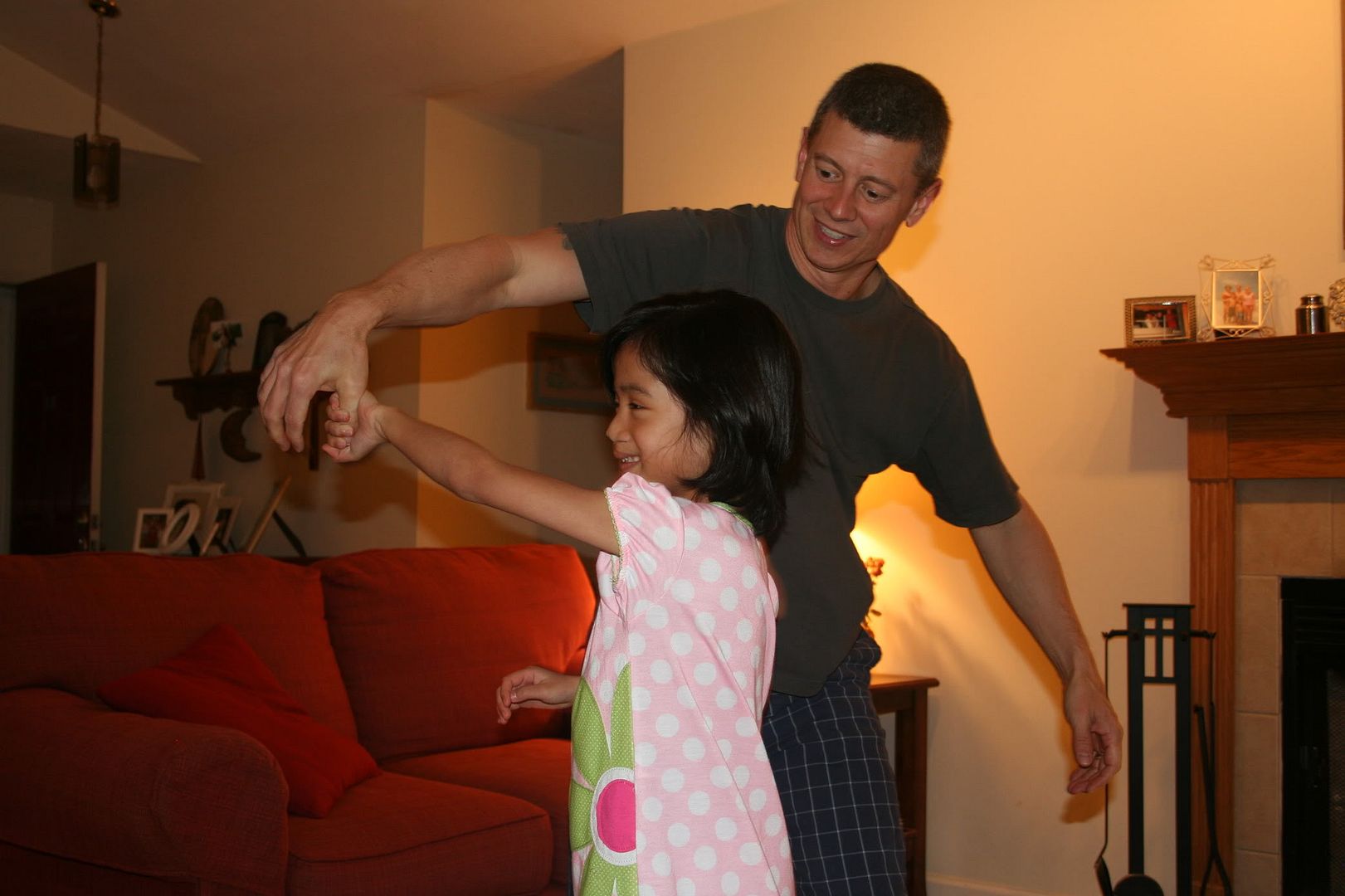 Father and daughter, dancing.